Damen Accessoires Cream Quilted Foldover Cross Body Bag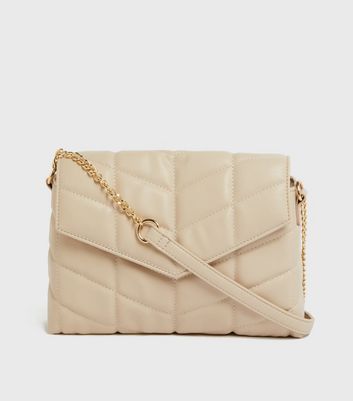 Damen Accessoires Cream Quilted Foldover Cross Body Bag
Produktdetails & Pflegehinweise

Say 'hey' to your new favourite accessory: this cream quilted bag.

- Leather-look finish
- Quilted design
- Gold-tone hardware
- Internal compartments
- Chain shoulder strap
- Popper-front fastening

Measurements:
- Centre height: 15.7cm
- Base width: 25.5cm
- Base depth: 8.3cm

*This piece is registered by The Vegan Society and is completely animal free.*

Produktcode: 687735613

Pflegehinweise:

Coating: 100% Polyvinyl Chloride.

Lining and Backing: 100% Polyester.